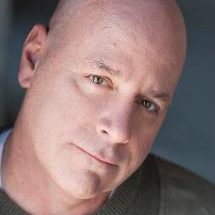 Guest Artist - Stage Combat, Film Acting
Pittsburgh-based actor Tom Mirth is a member of the Steel Legion Stunt Team and choreographs both armed and unarmed fight scenes for theatres throughout the region.
He is well known in the film community, having acted in countless independent and feature films including: The Body Farm (KVT Productions), Fishnet (Pittsburgh Actors Space Productions) Deal With It (Nicholas Hewitt Productions) and Coffee Shop Blues (Point Park Productions) among many others. Tom can also been seen and heard in many commercials and voice over projects. Look for him in upcoming feature films The Chop and The Edict.
Tom is a member of SAF/AFTRA and holds a BA in Theatre from Penn State University.  He is currently represented by Docherty Talent.