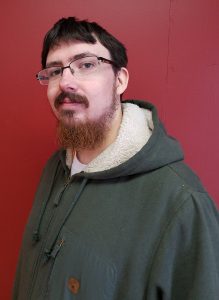 General Maintenance/Music Engineer
Adam has been a student at Paragon since a young age. Favorite roles include Jud Fry in OKLAHOMA! and Lucas Bineke in ADDAMS FAMILY MUSICAL. He was most recently seen in DAMN YANKEES.
Adam is a jack of all trades and can be found in the office doing bookkeeping as well as in the tech booth during shows. In his spare time, he sings with a men's barbershop and enjoys gaming.