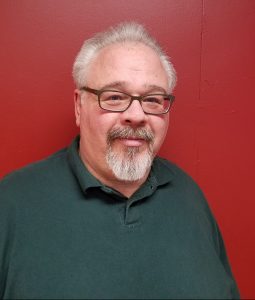 Mysterious Man & Music Director
Mark Spondike is a Vocal Music Teacher at Pittsburgh's CAPA 6-12 school downtown. He holds a B.A. in Voice from Youngstown State University. Mark has appeared with multiple companies across the Pittsburgh region including onstage at the Benedum with the Pittsburgh Opera. At Paragon Studios, he serves as one of the advanced vocal instructors for the studio. Mark also provided musical direction for last year's production of DAMN YANKEES, and has appeared on the Paragon stage in CLUE (Colonel Mustard), OLIVER (Fagin), and WORKING (Joe/various) in Pittsburgh's Cultural District.
Mark's favorite hobby is riding his motorcycle.