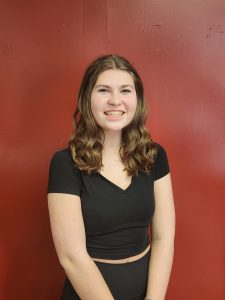 Hortensia
Katelyn was last seen on the Paragon stage as Annie in CHICAGO. Previous roles include Mrs. Kirk in LITTLE WOMEN, and the ensemble of SNOOPY!
A junior at North Hills High School, she participates in French Club, Thespian Society, Sewing Club, and Hands for Science. She also participates in the high school musicals.
In her spare time Katelyn is a member of Girl Scouts, Junior Ladies of Charity, and works at Plato's Closet.