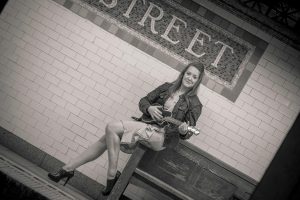 Vocal Instructor
Parry Adams holds a BA in Theater Arts with a concentration in Musical Theater from Point Park University.
During the course of her career, Parry has had the opportunity to work with many artists as a vocal coach, backup singer, and studio musician. Through these experiences, she has honed her coaching skills and gained insight in her ability to help her fellow singers in reaching their vocal goals.
Parry is a singer-songwriter in her own right and has performed all over the country. 
www.parryadams.com