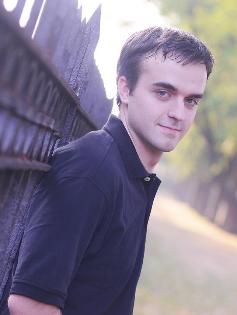 Scott  Metzger's vocal training has led him to hundreds of solo, a capella ensemble, and choral performances throughout twenty-five of the United States, Canada and Europe.
Mr. Metzger is also a trained dancer, having studied under such teachers as Svetlana Novodran, the former principal ballerina at the Odessa State Opera Ballet and the National Opera Ballet of Poland. He danced with La Roche College and served as president, instructor and choreographer of the Swing Dance organization at Geneva College, where he earned his  bachelor degree in Communication.
He has performed as an actor on stages in Pittsburgh and beyond. His recent theatre credits include: The Crucible (John Proctor), Arms and the Man (Sergius Saranoff), Sound of Music (Captain von Trapp) and Working: The Musical (Roberto and Rex).
Mr. Metzger is employed full-time and is currently pursuing his graduate degree at Duquesne University.